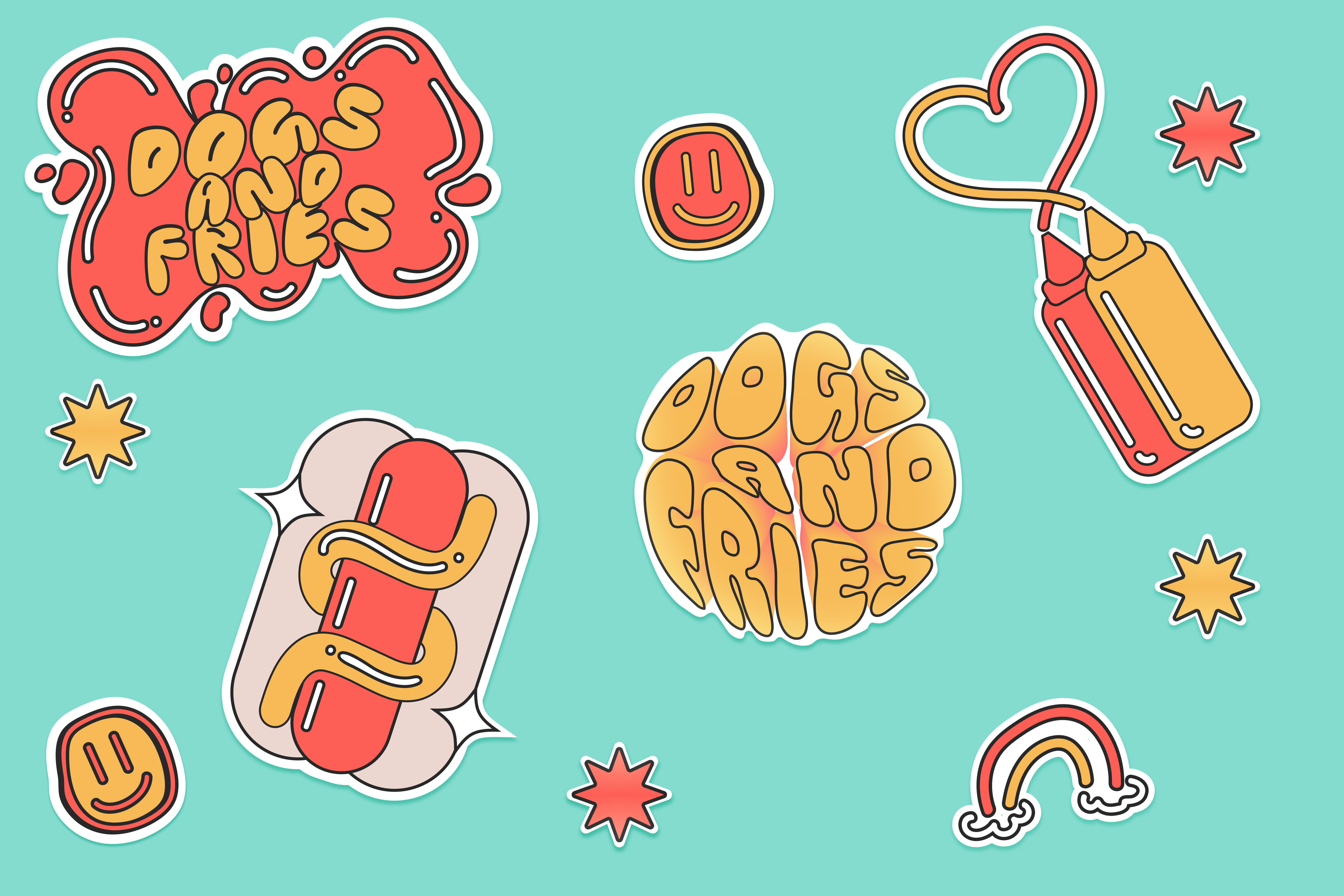 Dogs And Fries

[Branding, Packaging design]

Dogs and Fries is a well-known spot for those who frequently visit Southwest Portland's Park Blocks. The siren smell of many a loaded fry has enticed countless Portland State Univesrity Students since its establishment in 2013.

Re-imagining this beloved cart I took inspiration was from the location-Portland's Park blocks have served as a gathering place for over century for Portlanders. The playful, neopsychedlic imagery is a small tribute to the many countercultural movements that found a home in that verdant stretch of land between Pioneer Square and the freeway.